Joseph Zummo's Top 10 Indian-Country Photos of 2016
H
e
re are some of photographer Joseph Zummo's favorite images, among thousands he took for stories reported in Indian country over 2016.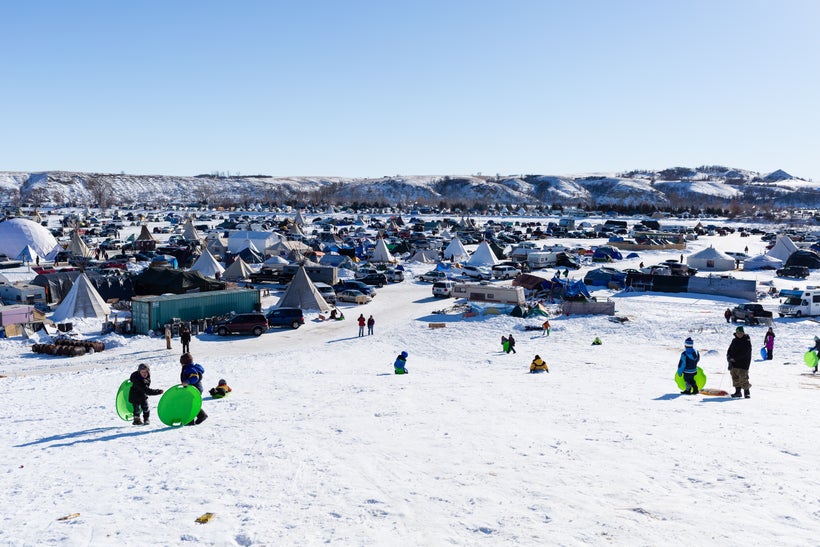 T
he photo above and the first three photos below come from a December trip to traditional Standing Rock Sioux territory in North Dakota, where tribal members and others have rallied against the Dakota Access Pipeline's planned route across the Missouri River. Calling themselves water protectors, they said this would endanger the tribe's water supply and had already destroyed burial grounds and sacred sites. The group faced increasingly violent responses from law enforcement and the pipeline company's private security contractors; the demonstrators were beaten with batons, maced, tear-gassed and shot with concussion grenades and rubber bullets. Hundreds were arrested, and more than 100 were hospitalized.
Above, on the day the U.S. Army Corps of Engineers withdrew permission for the pipeline to proceed, children played with bright green flying saucers. Below, one water protector displayed a sign proclaiming the camp's nonviolent ethic, and another on horseback overlooked the crowd. Keeper of the White Buffalo Calf Pipe Arvol Looking Horse, who was born on the neighboring Cheyenne River Sioux Reservation, explained the movement's aim—to protect water and its practical and spiritual properties for future generations.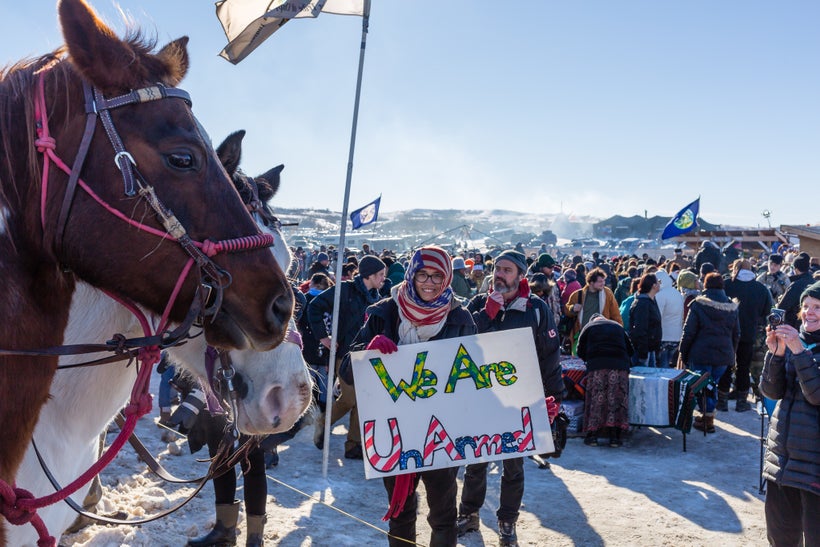 JOSEPH ZUMMO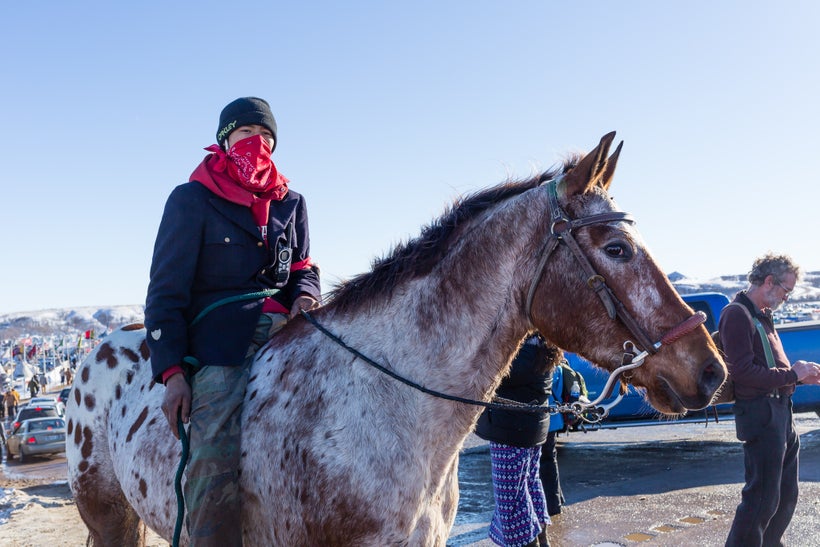 JOSEPH ZUMMO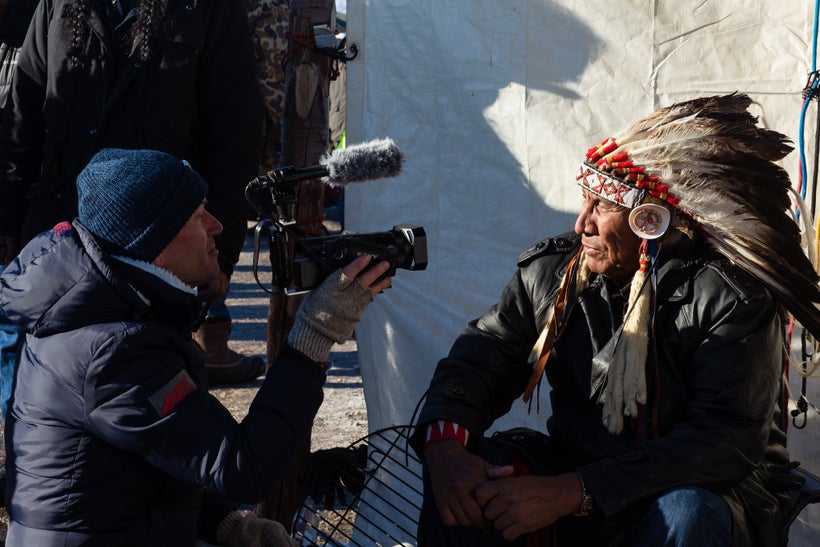 JOSEPH ZUMMO
I
n Nevada, Joseph shot this photograph of Joseph Holley, chairman of a coalition of four Te-Moak Western Shoshone Tribes, and his grandsons. The three are seen here by an ancient rock shelter in a sacred landscape that Western Shoshones have used for prayer and healing for many thousands of years. Holley and other tribal members are struggling to protect the cultural landscape in which this shelter sits from destruction by gold mining. The photograph appeared on
Indian Country Today Media Network,
as did the one below, of Johnny Bob, a spiritual leader from the Yomba Shoshone Tribe. Bob was part of a group of tribal members who traveled to Nevada's highland forests in early September to pick pine nuts, a traditional staple that is roasted, ground, and used in soups and stews.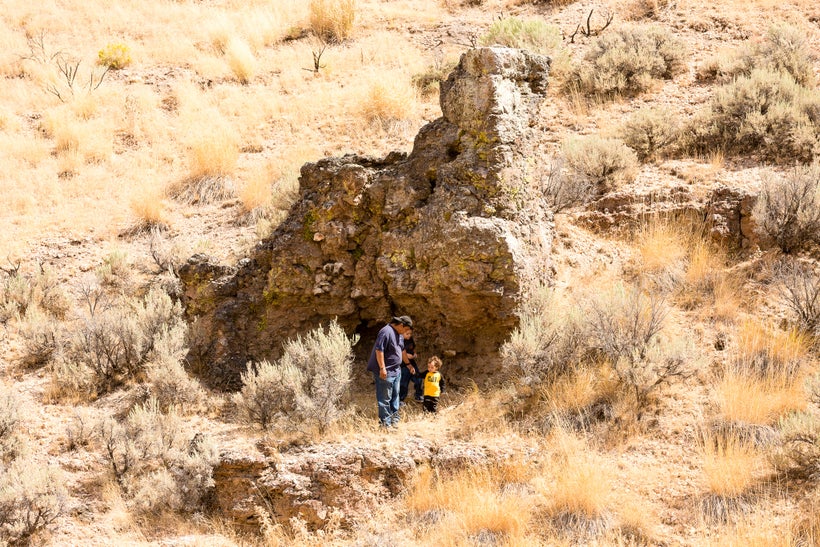 JOSEPH ZUMMO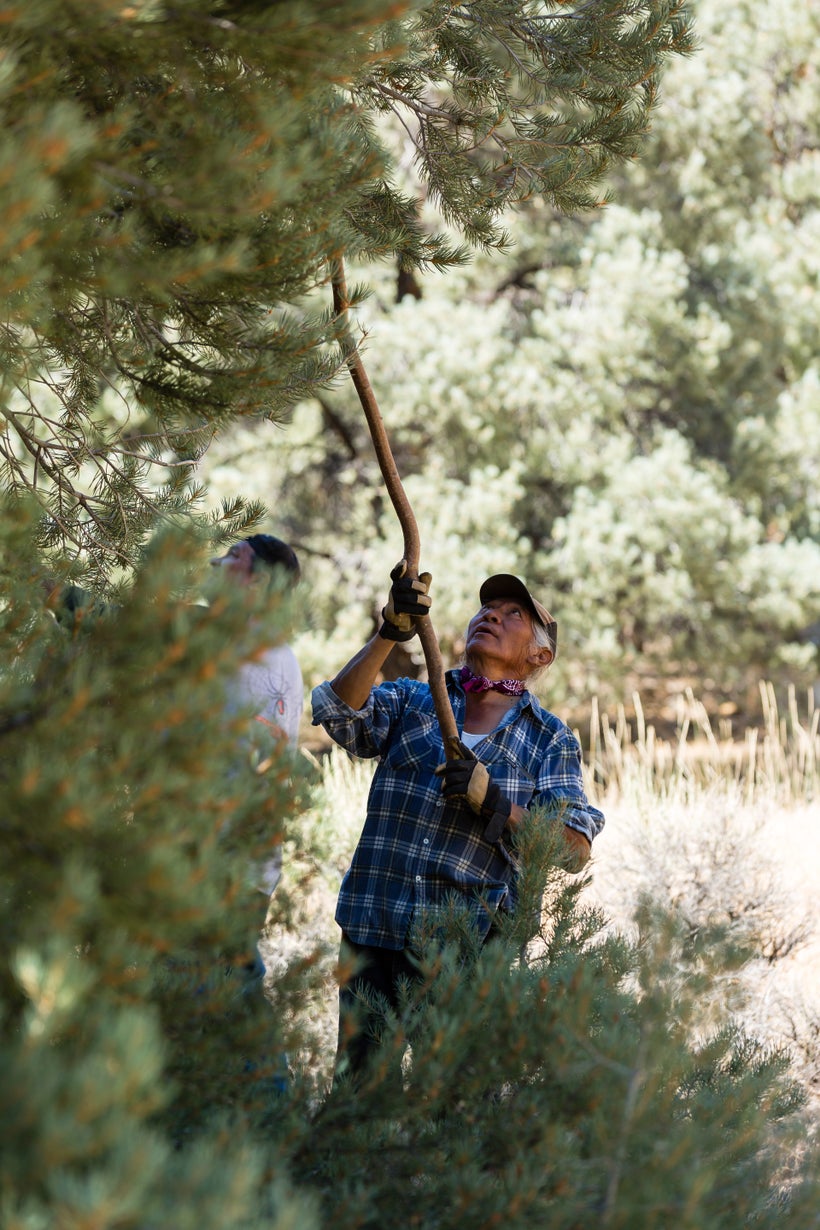 JOSEPH ZUMMO
J
oseph Zummo took the following photographs on the Puyallup reservation in Washington state. In the first heartbreaking image, Lisa Earl mourns for her daughter, Jackie Salyers, who was shot by police in January of this year. The photo appeared in
In These Times
magazine. Below it is a photograph given an award by the Native American Journalists Association, of which Zummo is an associate (non-Native) member; in it, tribal members express their connection to each other and the water as they practice for an upcoming canoe journey.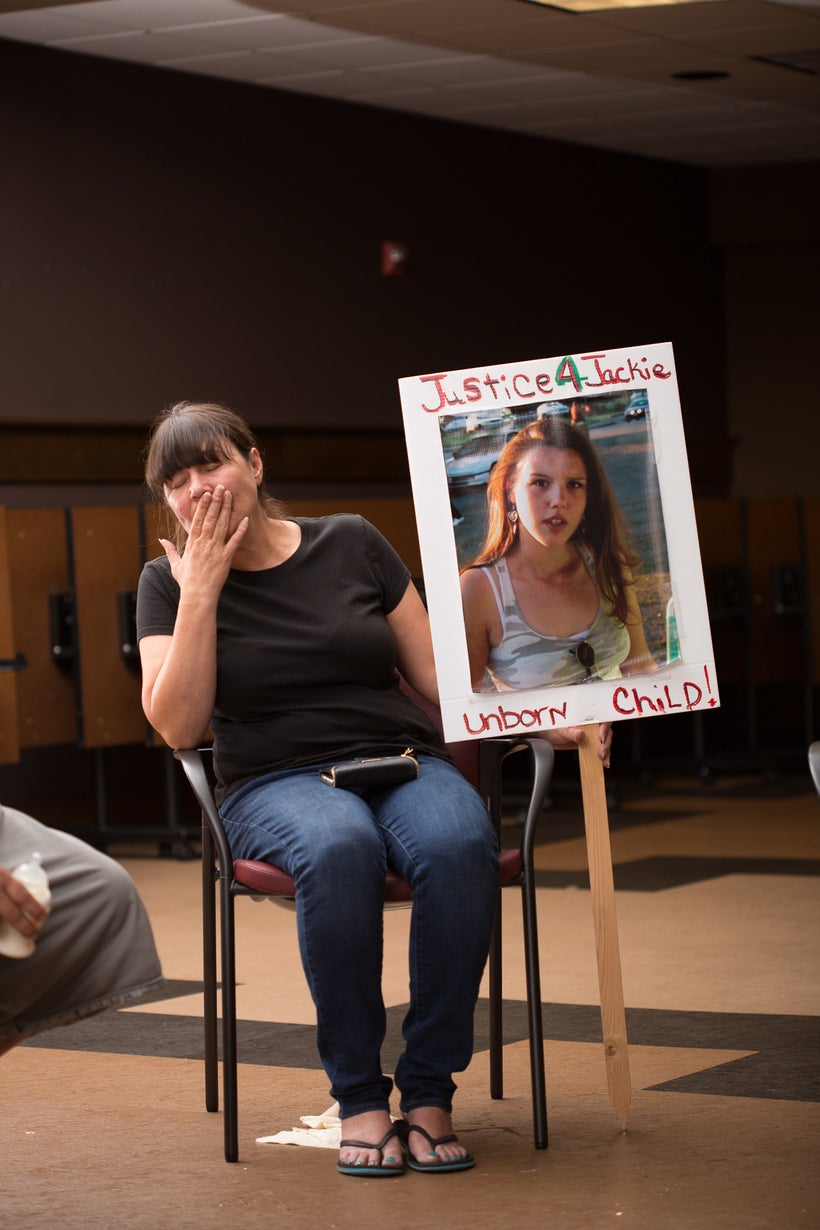 JOSEPH ZUMMO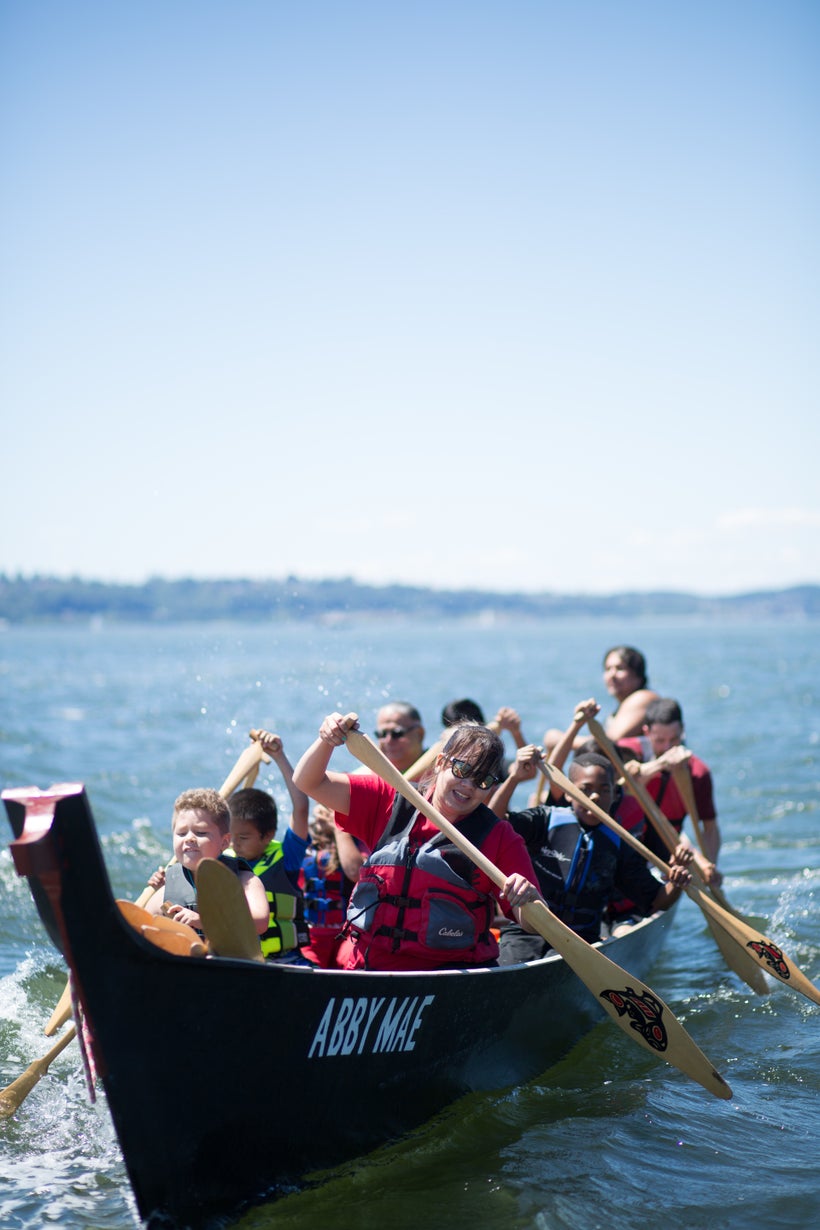 JOSEPH ZUMMO
I
n the New Mexico portion of the Navajo reservation, Joseph Zummo photographed a story for
In These Times
magazine on ways Native people fight exploitation by government and corporations. Here, we see Navajo tribal member Anselm Morgan with a decades-old pipeline marker, showing the pathway of an oil line that crosses his family's land in return for the pittance that the Bureau of Indian Affairs allows the company to pay. The dozen houses making up the family homestead are seen below it.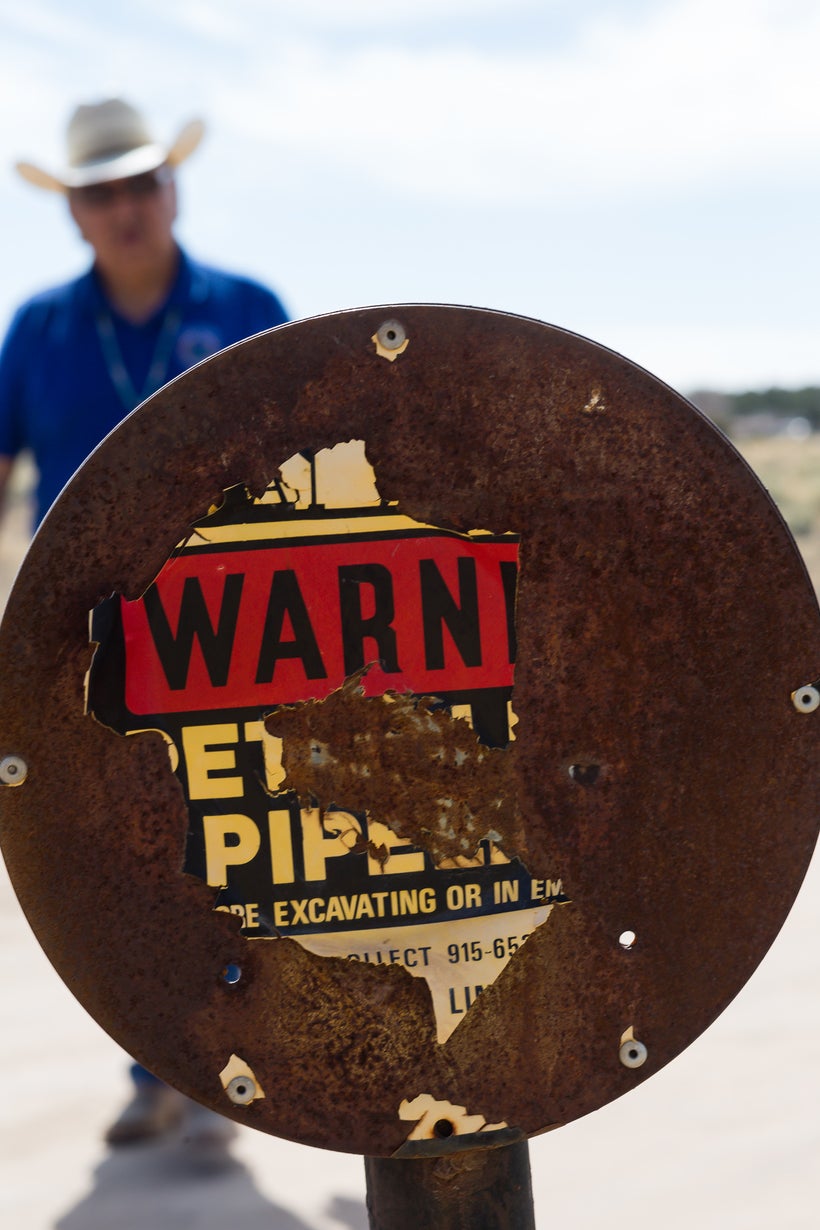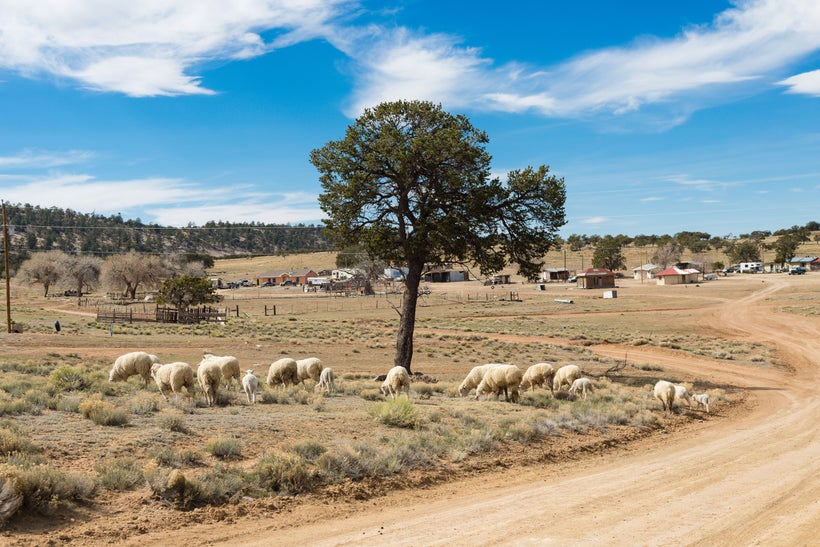 Text c. Stephanie Woodard; photographs c. Joseph Zummo.