Liquor and ethnic cleansing: Whiteclay, Nebraska
Whiteclay, Nebraska, winter 2010.
F

or those of you who emailed about my recent post of social-justice advocate Frank LaMere's Christmas meditation on Whiteclay, asking how this situation could have arisen and how it is allowed to continue, I'd like to pass along historical context provided by LaMere. He is executive director of Four Directions Community Center, in Sioux City, Iowa, and a member of the Winnebago Tribe of Nebraska.
Here is what he said:
Whiteclay is not a recent phenomenon. The Nebraska town of some 6 or so permanent residents is a successor to the so-called whiskey ranches set up in the 1880s to move alcohol onto what was then called Pine Ridge Agency. The bootleggers who first supplied the liquor were replaced during the second half of the 20th century by bars and later by retail stores that were -- and still are -- licensed to operate by the state of Nebraska. The bootlegging hasn't disappeared entirely, though, as liquor is not just consumed in Whiteclay but also moved illegally by various routes onto the dry Pine Ridge Indian Reservation.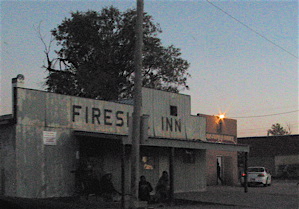 However, the idea of using alcohol to ravage Indian communities is even older than that, said LaMere. He points to an 1802 letter Thomas Jefferson wrote to Seneca leader Handsome Lake in response to complaints about the effects on Seneca people of alcohol sold to them by traders. In the letter, our third president acknowledges Handsome Lake's points that liquor "has weakened their bodies, enervated their minds, exposed them to hunger, cold, nakedness, and poverty, kept them in perpetual broils, and reduced their population." But, Jefferson writes, the traders "have only sold what they wished to buy." That said, Jefferson promises in oddly theatrical language -- a mix of pompous and pidgin: "I am authorized by the great council of the United States to prohibit [sales of liquor]. I will sincerely cooperate with your wise men in any proper measures for this purpose."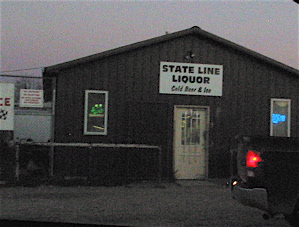 LaMere commented that little has changed since those days. "Those who represent the 'great council of the United States' continue to disregard, much less cooperate with, wise men among the tribes. Jefferson liked things the way they were. Leaders today like things the way they are. They are still blind to the suffering of Native people and will not deal with traders who prey on the vulnerable among us. It is more than scandalous. It is shameful."
Nebraska authorities have repeatedly said it's too "complicated" to address the issue of Whiteclay and the misery it causes. No, it isn't, LaMere has responded: "Just shut it down."
Text and photographs c. Stephanie Woodard.